Worthington Lottery Selection Guidelines for the 2023-2024 School Year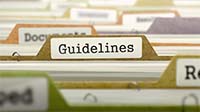 Phoenix Middle School houses approximately 85 seventh-graders and 80 eighth-graders and is staffed by 18 full-time teachers and support staff. Our school is based upon the integration of a core curriculum with critical thinking, global education, arts, wellness, and community interaction. This is achieved through collaboration among the staff members, who work extensively to combine, streamline, and enhance the traditional middle school curriculum to make each student's educational experience as meaningful as possible.
Each year, we review our process for the Phoenix Middle School lottery. For the 2023-2024 school year, we will be drawing a total of 84 students from the current 6th-grade class to 7th-grade next year.
As we continue to grow across our district, we changed our practice last year to provide a more balanced ratio of home school enrollment to lottery numbers to ensure more equity in the lottery.
On December 1 of the preceding school year, and every year after, the district will obtain a 6th grade "live body" enrollment count of each home middle school based on actual attendance in the school. This will NOT include students who are open-enrolled from another school boundary. Also, separate lists will NOT be created by gender.
Based on the ratios, the number of students from each home middle school will be derived from the percentage of the total grade level. These will be the numbers used for the lottery in the Spring; no adjustments will be made on updated enrollment numbers.
---
Middle School

6th Grade Feeder Middle School
Enrollment (as of December 1, 2022)

Percentage of Total Enrollment (rounded)

Kilbourne MS

143

19%

McCord MS

227

30%

Perry MS

164

22%

Worthingway MS

223

29%

Total

757

100%
*Based on the information above, the same percentage of 6th students will be pulled to equal a total of 84 7th-grade students based on the 757 student total:



Middle School

Percentage of Total
Enrollment (rounded)

Number of Students Which Will Be Pulled
From Each Middle School Feeder

Kilbourne MS

19%
16

McCord MS

30%

25

Perry MS

22%

19

Worthingway MS

29%

24

Total

100%

84
More information about the lottery will be released in January.
To be eligible, students must be residents in the Worthington Schools when school begins in Fall 2022.



The McCord MS attendance area students (25 students) will be pulled from the lottery at 10:00 AM; Kilbourne MS students (16 students) from 10:30 AM; Worthingway MS students (24 students) from 11:00 AM; and, Perry MS students (19 students) at 11:30 AM.



The lottery will be live-streamed. Students are NOT required to be present at the lottery on drawing day to be eligible for a spot.


Due to our lengthy, unique daily schedule, we allow current Phoenix families with a student who is in the 7th grade to have automatic admittance for an incoming 7th-grade sibling through the application and lottery process. IMPORTANT: Even if the 6th grader has a sibling who is a current Phoenix 7th grader, the student MUST complete and submit an application. Students without applications WILL NOT be entered into the lottery, regardless of whether their sibling is in the current Phoenix 7th grade class.



The children of Phoenix staff can be a part of the new class after an application is submitted. The Phoenix staff's child does NOT take a seat in the lottery pool.