Alumni Scholarship Information
We are pleased to share the opportunity to recognize two former Phoenix students with a bit of help to pursue their future academic adventures! The Phoenix PTSA will be awarding two $500 scholarships: one for Worthington Kilbourne High School 2019 graduates, and one for Thomas Worthington High School 2019 graduates. (Linworth Alternative Program students will be included in the applicant groups from each neighborhood high school). The process is shared below, as well as directions for applying. Please pay attention to the details if you wish to be considered. Any incomplete or late information cannot be processed.

---
To be considered you need to have completed 8th grade at Phoenix Middle School.
Please download and complete the application. You must submit a typed and printed copy to the Phoenix Middle School Office postmarked (if mailed) by Friday, March 29th, 2019 or earlier.
NOTE: Electronic documents will NOT be accepted. DO NOT FAX MATERIALS. If you mail materials to the Phoenix office, please seal them in an envelope and address it to:
Phoenix Middle School, 2341 Snouffer Rd., Worthington, OH 43085
ATTN: Phoenix Scholarship Chair 2019 Beth Cullinan.
Applications must be received in the office BY the deadline. No late applications (postmarked after March 29, 2019 or hand-delivered after March 29th, 2019) will be accepted.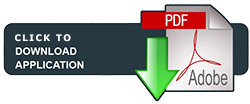 Student/Committee Procedure:
Complete and submit your application in person or by mail to the Phoenix office by

Friday,

March 29th, 2019

. A Review committee will meet to read a blind review of the applications and make final decisions. The Chair will coordinate and prepare all paperwork for blind review. The Chair is not a part of the actual selection process. The Chair will also coordinate the yearly membership of the selection committee and their meeting times. The current PTSA President or PTSA Treasurer is responsible for making the official notifications to the recipients and those who were not selected.


The Review committee will consist of:
● One current PTSA officer or current Phoenix parent representative;
● One seventh grade Phoenix teacher;
● One eighth grade Phoenix teacher;
● One Worthington district administrator;
● One Phoenix or Worthington community member.
Note: No member of the current selection committee will have family ties with any current applicants.
The applications will be reviewed by committee and notification should be given no later than Monday, April 22, 2019.
The 2019 Scholarship Chair,
Beth Cullinan