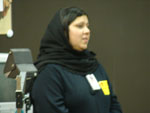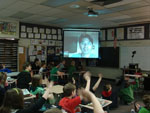 To create a culture of peace and sustainability, it is essential to cultivate empathy in children. Researchers have attributed the ability to be empathetic to both successful learners and leaders by fostering the ability to look at different points of view. Empathy actually fosters creative and critical thinking. As a dimension of a student's education, empathy can transform the way children embrace uncertainty – exploring, adapting to, and eventually anticipating a rapidly changing world.
Although we strongly believe in the value of traditional foreign language education, we also believe that in-depth study of global cultures –especially those that have ties in our Central Ohio community—is a crucial facet of our curriculum that will enrich our children in ways that will affect them for the rest of their lives. Exploring world cultures not only fosters readiness in students for future study of a foreign language, but also will enrich their study of it when the time comes. Studying global cultures that have ties to the local community will help students develop a personal connection to the world around them.
---
Global Cultures - 7th Grade
Global Cultures addresses the importance of teaching students about globalization as they interact with their community now, as well as prepare for their future in an ever-changing and increasingly international workforce. Through integration with social studies, technology and language arts standards, this course challenges students to develop their awareness of perspective consciousness / multiple perspectives, global citizenship, global issues, and systems of the world. When combined with the historical connections made in 7th grade social studies, students develop understandings and connections needed to be successful as they become agents of positive change in their communities, and successful in their lives beyond Worthington Schools.